Tap the Best Minds, Ideas, and Connections for an Entire Year!
✔ Exceptional Monthly Women Leaders Speaking.
✔ Gain a Powerful Network of Top Women Executives.
✔ Stay Ahead of the Curve (Book of The Month, Article Spotlights, Meeting Summaries, more).
A. GREAT SPEAKERS EVERY MONTH (Included).
Webconference dates for an hour each (also recorded, watch Live or Anytime):
2022:
Jan.10, Feb.14, Mar.14, Apr.11, May.9, Jun.13, Jul.11, Aug.8, Sep.12, Oct.10, Nov.14, Dec.12.
2023:
Jan 9, Feb 13, Mar 13, Apr 10, May 8, Jun 12, Jul 10, Aug 7, Sep 11, Oct 9, Nov 13, Dec 11.
Barbara Corcoran
CEO
Corcoran Inc.
Arianna Huffington
Founder, CEO
Thrive Global
Carly Fiorina
Past Chair/CEO
HP
Mary Mack
CEO Consumer
Wells Fargo
Frances Allen
CEO
Boston Market
Mara McNeill
CEO
Toyota Financial
Agenda/Topics:
• Achieving Optimal Work/Life Balance.
• High Performance Remote & Hybrid Teams.
• Characteristics of Highly Successful Women.
• Become the Authentic Leader You Envision.
• Conflict Resolution and Finding Common Ground.
• Diversity & Inclusion in Practice: What's Working.
• Effective Communication: Using Your Voice.
• Emotional Intelligence and Building a Great Culture.
• Handling Difficult Conversations with Confidence.
• Health & Wellness for Team Success.
• How to Thrive in a Male Dominated Environment.
• Overcoming Self-Doubt and Imposter Syndrome.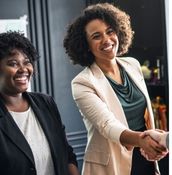 B. GAIN A POWERFUL NETWORK.
The network of high level women leadership members is powerful. You will be in a group of movers and shakers focused on growth and success. It is a delightful group full of ideas and experience who are interested in seeing that you succeed.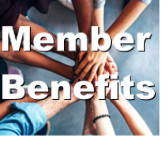 C. KEY MEMBER BENEFITS EVERY MONTH
Our most popular member benefits include a book summary of the month, key articles and ideas each month, mentoring resources and much more. Watch recent speakers, get completion certificates if you track your development hours, network with other members, get intros, set up times to meet up with key members, and more for 12 months.
D. ANNUAL SUMMIT (or Watch by Web).
Top women executives near you talk about how they became successful and ideas you can put to immediate use in your company. You may watch at our once per year annual summit by web (live or on-demand, your choice).
D. ANNUAL SUMMIT (Included).
Date: Nov 14, 2023 from 1-3:30 pm
(also
recorded
, watch Live or
After
). Example speakers...
A few of last years Speakers...

Cindy Harrington
Senior VP
Bank Of America


Maggie Peressini
Director of Sales
Dolby.io



Leda Nelson
Managing Vice President
Gartner

Vivian Tan
VP
Kaiser Permanente