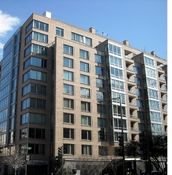 A. ANNUAL KICKOFF MEETING
Date:
Aug 11, 2022 from 9:30 am - 1:05 pm .
Location:
Changed to By Zoom for Safety. (Also Recorded)
9:30 am - Welcome and Introduction.
by Moderator, Sustainability Summit.
9:35 am – Keynote: Why ESG and sustainability are critical to long-term success.
by Cathy Koch of EY (Ernst & Young).
10:05 am – Keynote: Leveraging Cross-Sector Partnerships for Achieving ESG Targets.
by Alexandra Scott of Global Environment & Technology Foundation.
10:35 am – Panel: The Future of Sustainability in Business.
by Rob Hacker of Caragreen, Tim Schantz of History Factory, Michael Maddox of the University of Maryland and Bob Keefe of E2 (Environmental Entrepreneurs).
11:35 am – Keynote: Setting and Reaching ESG Goals Without Sacrificing Your Bottom-Line.
by Alexander Karmazin of Social Solutions.
12:05 pm – Keynote: Transitioning to Green: Sustainable Business Practices.
by US General Services Administration.
12:35 pm – Conclusion.
by Moderator, Sustainability Summit.